We've been attending World of Concrete for over 4 decades now and it just keeps getting better every year.  We look forward to meeting new people, seeing long-time friends face-to-face, and telling everyone about our full line of products.  We were busy this year with representation in three different locations.
At our main booth, our organic concrete build-up and splatter remover Blast-Off was a big attraction. We had a great time talking about the benefits of this safe-on-all-surfaces product and demonstrating its effectiveness through display and video.
New Products Showcase
Adjacent to our main booth was our New Product Showcase where attendees could learn all about what's new in our assortment. The following products were featured for each category: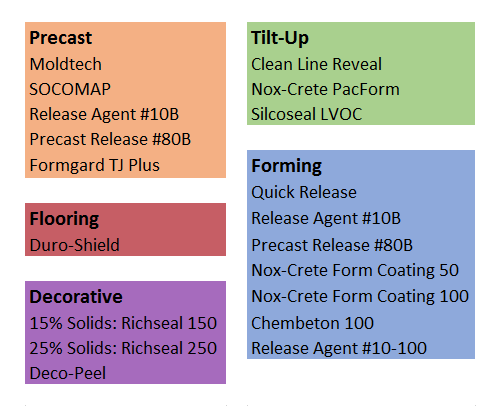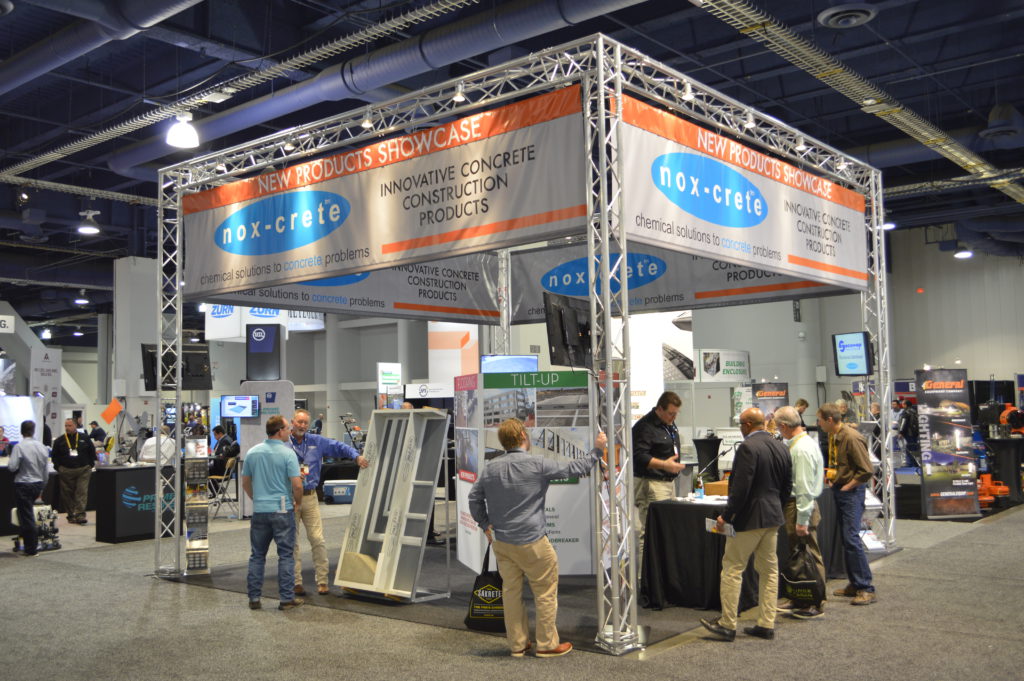 We loved having this dedicated space for giving our new products their own spotlight at the show.
Nox-Crete at Concrete Decor Live!
Outside the Las Vegas Convention Center - in addition to seeing our ads on the benches - tradeshow attendees could see our products in action at Concrete Decor Live! Nox-Crete colors and textures from the Duro-Color Floor System were used to create a Las Vegas / Harley-Davidson logo in the orange building's "biker bar".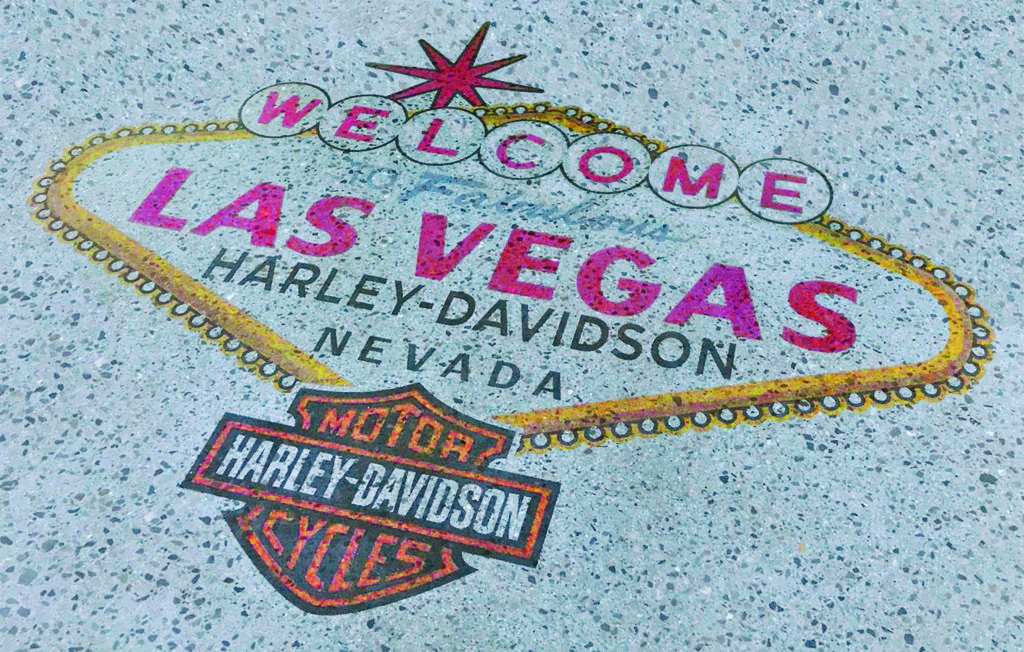 Throughout the week, visitors to the exhibit enjoyed a live demonstration of densifiers, dyes, surface retarders, and sealers. Concrete Decor provided an educational and inspiring experience for all and we were proud to be a part of it.
To everyone who stopped by, thanks for coming to see us. We look forward to seeing you all again for World of Concrete 2019.